GOOD NEWS! KIDS DO COUNT!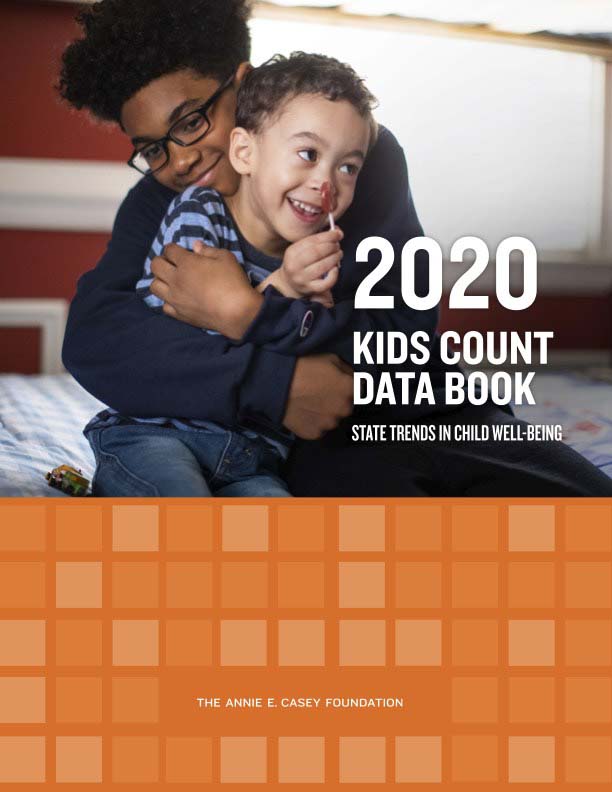 Good News! On June 22, 2020 the 31st edition of the Annie E. Casey Foundation's KIDS COUNT® Data Book arrived. This annual publication reports the latest available data (2018, prior to the pandemic) on trends and statistics in child well-being nationally and ranked by state. Data is collected and combined across four domains:
Economic Well-Being
Education
Health
Family and Community
KIDS COUNT® is an invaluable tool for service providers, practitioners, advocates, researchers and policymakers.
The button below will direct you to the Annie E. Casey Foundation Data Book web page where you can download the book (PDF), or view an interactive online version.